School Sport & PE Funding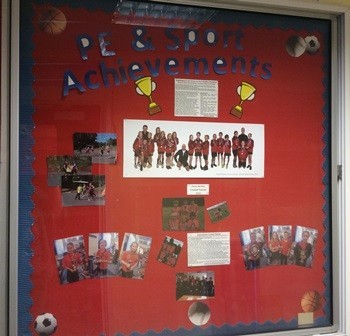 Brightlingsea Junior School PE & Sport Premium
Prime Minister David Cameron has announced that the Government will commit funding for the Primary PE and Sport Premium to 2020, with £750m to be invested over the course of the next parliament.
The investment builds on the £150m a year ring fenced funding currently committed for schools until 2016 to increase primary PE and sport opportunities. This is ring fenced funding - allocated directly to primary schools across England, and it became effective in September 2013.
Eligible schools
Funding for schools is calculated by reference to the number of primary-ages pupils (between the ages of 5-11), as recorded in the annual schools census each January.
Purpose of funding
Schools must spend the additional funding on improving their provision of PE and sport, but they will have the freedom to choose how they do this.
Accountability
From September 2013, Ofsted will strengthen its coverage of PE and sport as well as considering how effectively schools have used their additional funding. The impact of the funding will be considered in terms of:
achievement in weekly PE lessons;
increased participation in competitive school sport;
personal health and well-being; and
improved attitudes and behaviour towards learning.
Inspectors will be assessing and reporting on how effectively this new funding is being used to improve PE and sport provision when making the judgement on the quality of the school's leadership and management. In addition, inspectors must take account how increasing participation in PE and sport is helping all pupils develop healthy lifestyles and reach the performance levels they are capable of, when making judgements about the achievement of pupils at the school. When evaluating the curriculum, inspectors will be considering pupils' spiritual, moral, social and cultural (SMSC) development. The opportunities created by the school for pupils to take part in a range sporting events and activities are part of those considered by Ofsted as relevant in promoting aspects of pupils' SMSC development.
Physical Education and Sport at Brightlingsea Junior School
Brightlingsea Junior School has a strong PE/sporting culture with a broad curriculum offer and a wide range of clubs with strong take up. All children at Brightlingsea Juniors take part in twice weekly PE lessons which cover a range of sports and games. Our children take part in the following sports at different times of the year and according to their age:- Football, Netball, Hockey, Rounders, Dodgeball, Athletics, Cricket, Rugby (tag) and Swimming. Swimming is taught off site at Clacton Leisure Pool.
Team sports and competition are encouraged. For example the teaching and coaching of Athletics culminates in a competitive sports day, which has now become an important diary date in our sporting calendar. Such events promote a competitive sporting attitude whilst encouraging sportsmanship.
For a number of years the school has been a member of the Clacton and District Primary School Sports Association, and this enables our pupils to enter intra school competitions and we also enter the Netball and Football leagues. We also take part in intra school competitions organised by coaching staff from the Colne Community School, our local secondary academy which has Specialist Status as a Sports College.
Extra- curricular clubs are also an important element in the promotion of a fit and healthy lifestyle. These clubs usually run after school and are not part of the statutory curriculum. The range on offer will vary according to the current interests and passions of the school staff.
In June 2015 the school was inspected by Ofsted, their report states: "Good use of additional sports funding ensures that pupils achieve well in sporting activities." and "The primary school sports funding is used effectively. Sports coaches work well with teachers and pupils, and the school has purchased new physical education equipment to provide a wider range of activities for pupils. This has not only encouraged greater participation in sporting events, but led to success at district and regional level."
Brightlingsea Junior School were finalists in the category of 'Fit for Life' at the 2016 Education Awards organised by the Gazette and Essex County Standard newspapers. We were delighted to be nominated and to finish as runners up.
Please click on the link at the bottom of this page to download a draft copy of our Sports Premium Report for 2017-2018.
| | | |
| --- | --- | --- |
| | | |
Please see the Gallery section of this website to view more photos of sporting events